Yesterday we had a delightful soiree and I'm so sad it's over. It contained little shopping (which always makes me happy), mocca in my favourite, paris-stylised cafe, listening to music (mostly Nouvelle Vague), eating tosts, making ourselves drunk with white sparkling wine (which wasn't actually a good idea) and lots of love.
Now I'm sitting alone, tending to study because of tomorrow's exam, but totally unable to do so. Lost in memories, in missing him, half asleep. I remind myself of every little thing we did together yesterday and one of them was reading Vogue Italia in the cafe. It was 2008 issue and we both loved the photographs of Emma Watson by Mark Seliger. We are not a huge fans of her, but those shots are incredibly beautiful (except two or three which matches more someone like Taylor Swift...). The atmosphere of the photos is so lovely. And it comes with the things I'm into very much - ladies and palaces, beautiful dresses - everything because learning about Burbon era in France recently.
Now I look at those pages again and feel better, like he was right beside me, and like it was yesterday without time passing...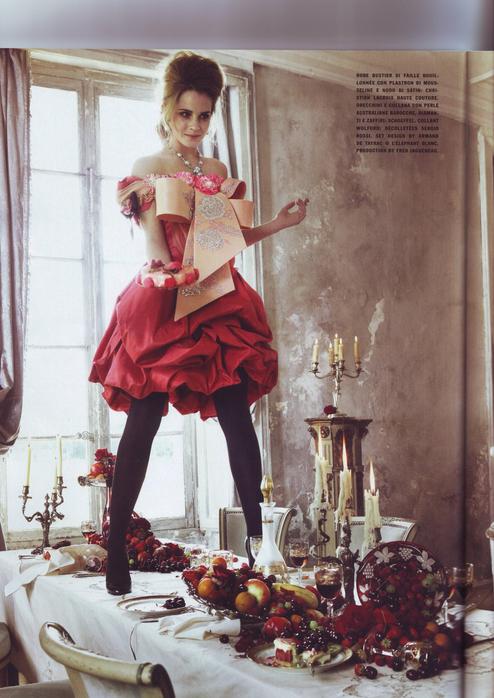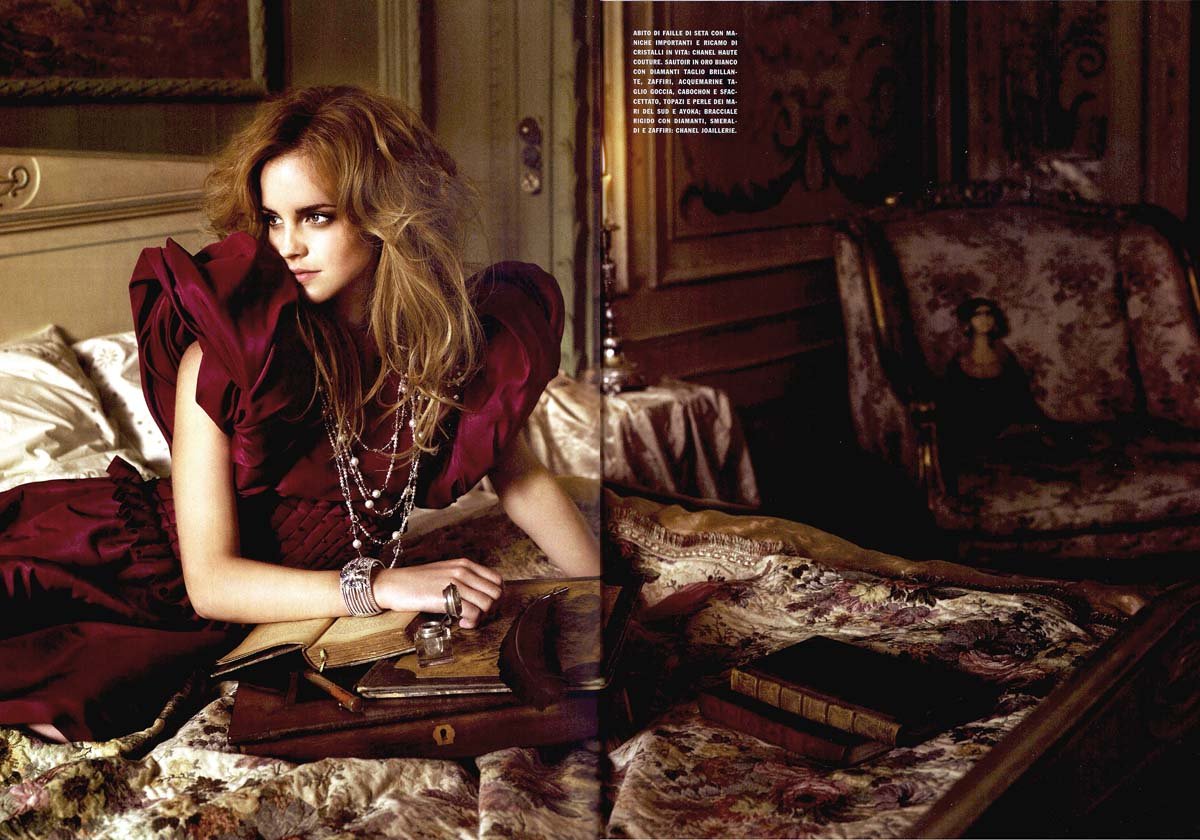 I love the place, I love dresses.
I want to be there and look like this.