Hi! Today I wanna share with you some good news. Good news are worth spreading, even if sometimes you feel like having them only for yourself. But that's not the point this time, because we should do anything (even the littlest things) to make this world better. And world is better if people are better. And people are better when they are happier.
As I've written before, recently I felt a little bit down, so after getting a grip I started to look for some encouraging methods. Mostly about beating the negative thoughts. I found the
HAPPIFY.COM
project.
It was built by scientists and coachs working on positive psychology.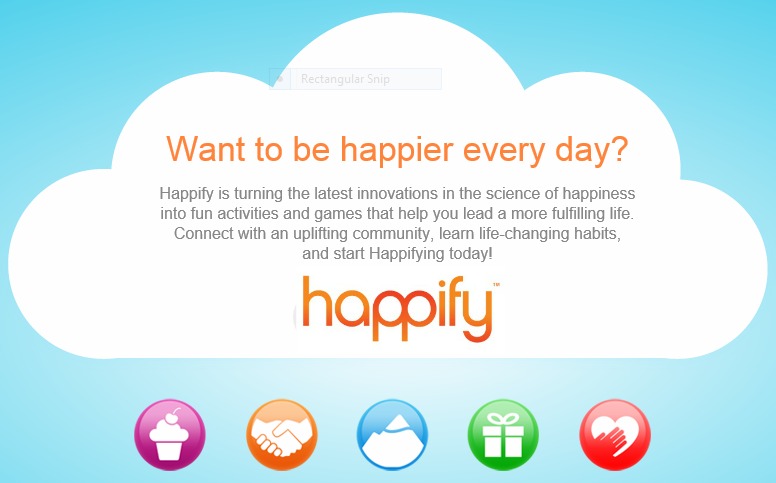 I reccomend you to sign up today and start your own journey to happiness.
Of course it is not a tool that will totally change your live, but it can help you:
- to focus on makind your everyday better with little steps
- to notice how your thoughts and attitude works
- lower your stress level
- have fun
... and probably many more, but I have just started.
First you will have to answer some simple questions and then Happify will choose some tracks for you to follow. Each track is different, but they all focus on building up a positive attitude. You will have to do some simple excercises including answering questions, noticing something around you or playing a game online.
The changes work very gently, as I said it is not a cure for all your problems. Just a playground.
You get the awards and points for doing each activity. It's similar to projects like Duolingo (learning new language) just on happiness matter. All is created by scientists and it's based on neuro-psychological research and theories.

The only thing that is not so cool is that some of the activities are only for premium members (as always...), but I can tell you if you don't take it to serious, more like an inspiration, not a therapy, the non-premium stuff will be just enough. Signing up to Happify won't change your life. The patience, everyday work and small steps are needed. But it's a fun way to start.

I reccomend you especially Serenity Scene. You can relax for free and be a little bit closer to nature for some time.



Tell me whether you will try and if so, what is your opinion?
PS. And come one, design of the site is just gorgeous.
Happify yourself!
N.